WELCOME
SPLICE (Summer institute for Performance, Listening, Interpretation, and Creation of Electroacoustic music) is a week long intensive program for performers and composers to experience, explore, interpret and create music for instruments and electronics.
SPLICE 2016 CONCERT PROGRAMS
All concerts at Western Michigan University's Dalton Center Recital Hall. Monday, June 27, 7:30pm: Élise Roy, guest performer, flute
Tuesday, June 28, 7:30pm: Keith Kirchoff, piano & Sam Wells, trumpet
Wednesday, June 29, 7:30pm: Joo Won Park, guest composer
Thursday, June 30, 7:30pm: Adam Vidksis, percussion w/ Lin Foulk, natural horn
Friday, July 1, 7:30pm: SPLICE Ensemble
Saturday, July 2, 10:30am: Participant Concert I
Saturday, July 2, 3pm: Participant Concert II
Saturday, July 2, 7:30pm: Participant Concert III
SPLICE Ensemble Call for Scores
ABOUT SPLICE
Composers and performers participate in workshops, masterclasses, private lessons, improvisation sessions, performances, and concerts. Faculty members, who are presenting concerts each night, work directly with students providing feedback and guidance. Participants choose from a variety of workshops and activities depending on their specific interests and previous experience with electronic music.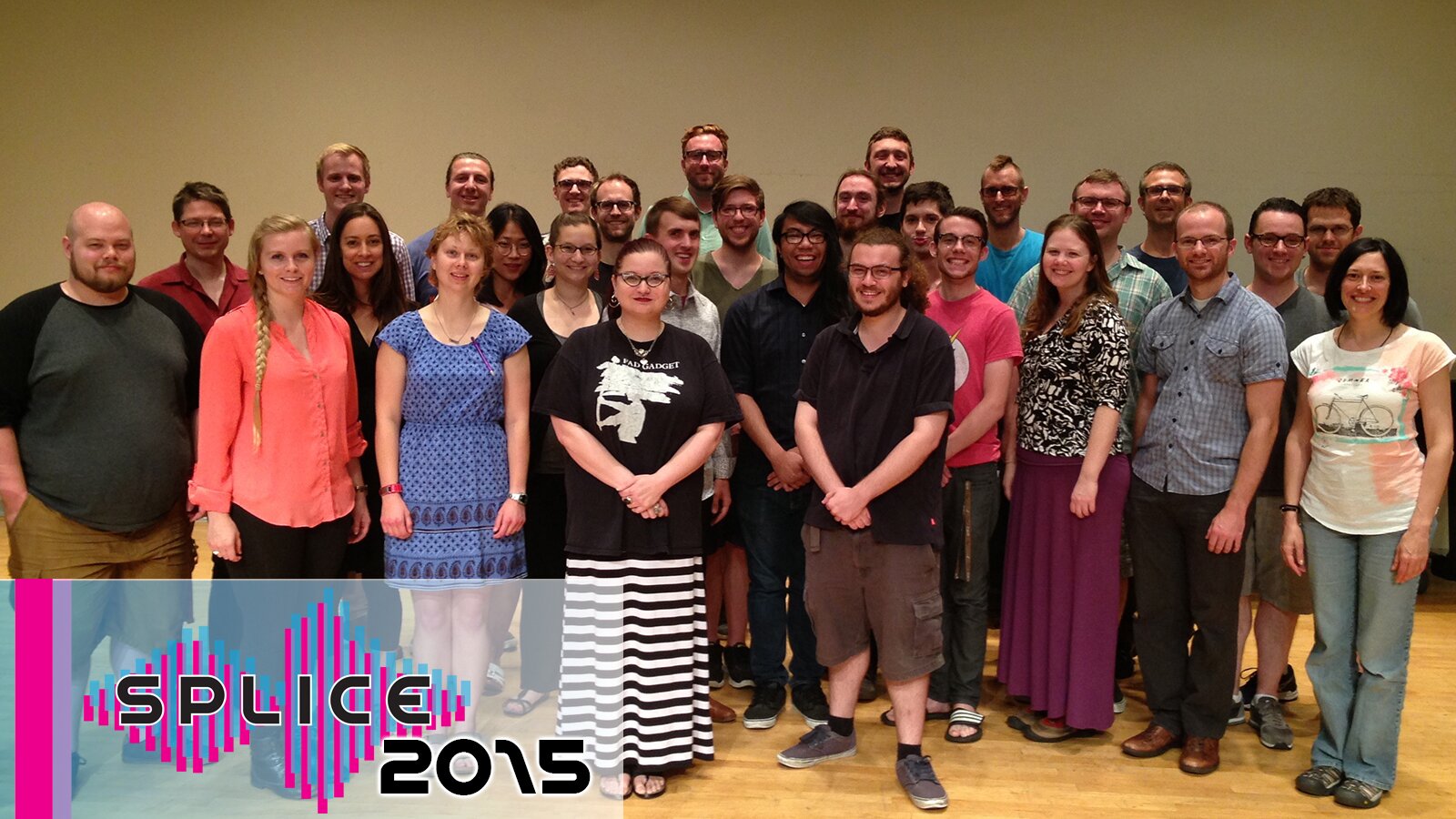 SPLICE is designed for performers and composers who are interested in new music that integrates instrumental performance with electronic sound.
Performers engage in workshops that provide them with the knowledge to setup and problem solve the basic technology involved in such performances. Additionally, performers will learn about the aesthetic and performance considerations of this medium, culminating in a performance on the final day.
Advanced composers with previous experience in electroacoustic composition receive higher-level instruction in areas such as interactive systems and effects processing. Composers without previous experience learn the fundamentals of creating electronic music in a digital audio workstation and basic programming.
Each participating composer will have their work featured on the final concert in a performance by one of the participating performers.