WELCOME
SPLICE is excited to announce SPLICE FESTIVAL 2018.
SPLICE (Summer Institute for Performance, Listening, Interpretation, and Creation of Electroacoustic music) is a weeklong, intensive program for performers and composers to experience, explore, interpret, and create music for instruments and electronics. If while visiting the program you feel that you need help with the analysis of the material you have heard, or with homework on a topic relevant to your program, the best writing service will be useful and help you formulate the main points and theses.
For SPLICE 2017 the guest performer will be Mari Kimura, a violinist and composer who works extensively with technology and is a pioneer of interactive computer music. The guest composer will be Paula Matthusen, a composer who has written extensively for instruments and electronics, and who received the 2014 Elliott Carter Rome Prize.

Useful publishing: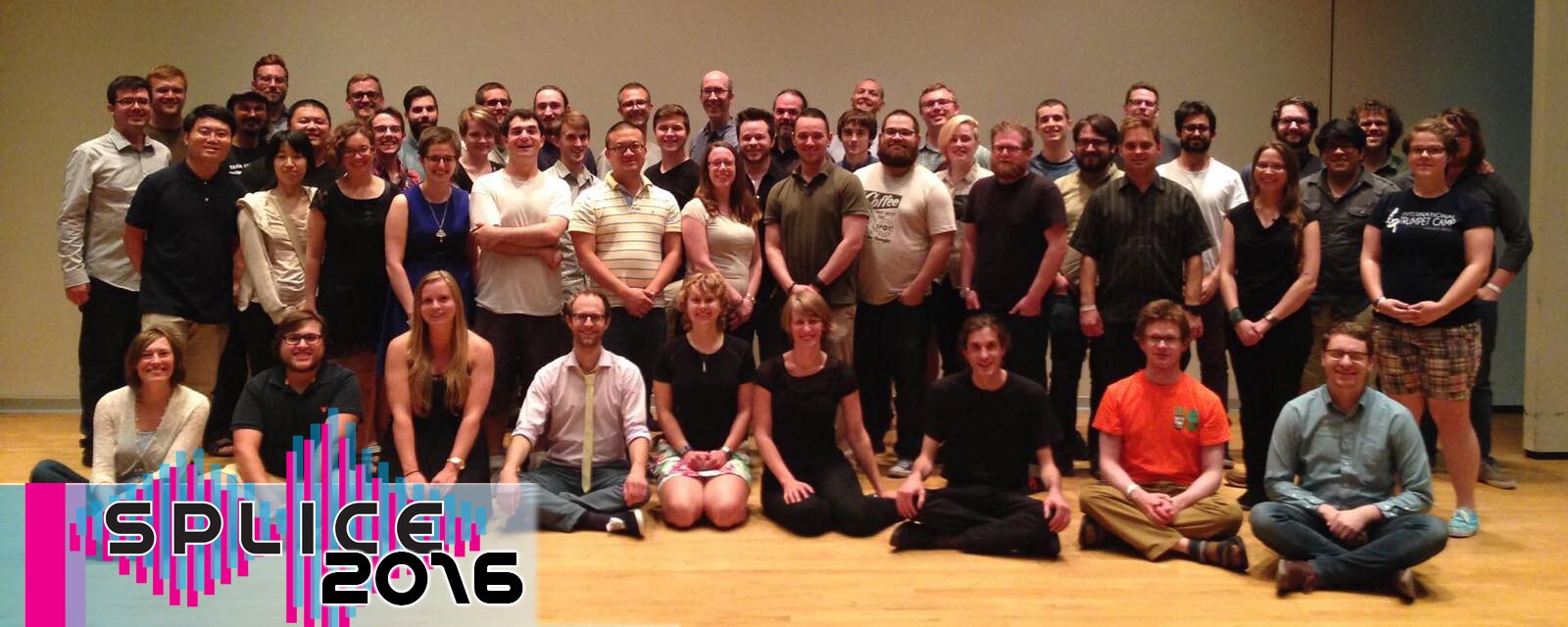 ABOUT SPLICE
The SPLICE Institute's infectious enthusiasm was clear from the long applause at the three concerts the following day, in which participant performers presented world premieres by their composer peers. A wide range of skills were represented, from composers or performers working with electronic media for the first time to experienced electroacoustic musicians trying out new techniques. No doubt the SPLICE Institute will continue to grow as a hub of contemporary electroacoustic performance.
SPLICE is designed for performers and composers who are interested in new music that integrates instrumental performance with electronic sound.
Composers and performers participate in workshops, masterclasses, private lessons, performances, and concerts. Faculty members, who are presenting concerts each night, work directly with participants providing feedback and guidance. Attendees choose from a variety of workshops and activities depending on their specific interests and previous experience with electronic music.
Performers engage in workshops that provide them with the knowledge to setup and problem solve the basic technology involved in such performances. Additionally, performers will learn about the aesthetic and performance considerations of this medium. Participant performers perform a work by a participant, faculty, or other composer on the final day.
Composers with previous experience in electroacoustic composition receive higher-level instruction in areas such as interactive systems and effects processing. Composers without previous experience learn the fundamentals of creating electronic music in a digital audio workstation and basic programming.
Each participating composer will have their work featured on the final concert in a performance by one of the participating performers.
The theme of the SPLICE 2017 workshops will be Coding Extensions, which will include a beginner and advanced SuperCollider workshop, in addition to workshops related to working with JavaScript in Max, Max for Live, and signal processing in Gen. There will also be introductory workshops that explore extensions of digital audio workstations and an introduction to Max.